Cocktail lovers celebrated at 'Belvedere Martini Week 2018' last week, and experienced a selection of bespoke martini concoctions by top mixologists from five outlets in town.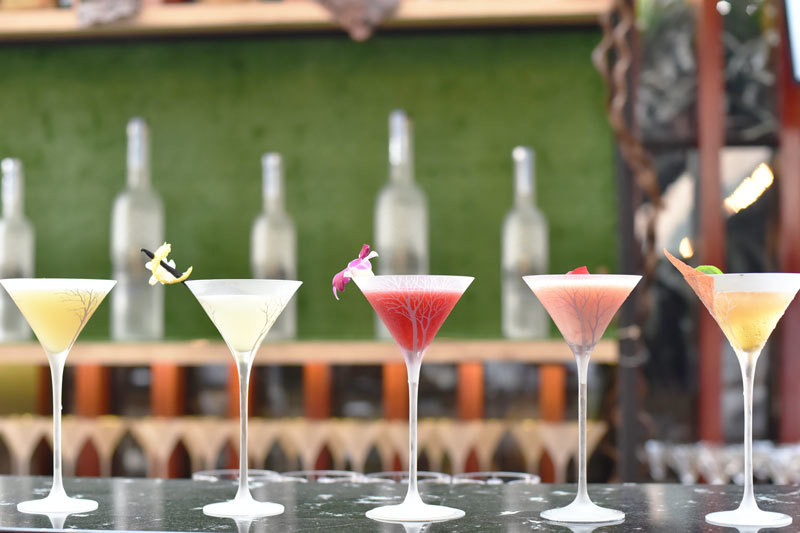 Hed between 13 and 19 August, imbibers had the opportunity to indulge in new martini flavours using Belvedere Vodka at de Luca, Loewy, Olivier, RTL, and The Back Room at Pullman Jakarta. Celebrating its third year, the event aims to redefine sophistication and style through the world of Belvedere martini.
At De Luca Plaza Senayan, martini lovers enjoyed the new edition of Belvetini Mrs. de Luca created by Robby Yully Yani. The martini is a mixture of Kalamansi orange blend, fresh lime juice, egg white, passion syrup, and Belvedere Vodka.
Classic Parisian and New York style bistro, Loewy, featured the Belvedere Pizza Martini, a unique blend of Belvetini combined with cheddar, basil, tomato. Belvetini Momo Milk at Olivier, Grand Indonesia came with a fresh-tasting martini—involving a blend of sake, yoghurt, raspberry and Japanese citrus.
Elsewhere, RTL served Tuberose Martini, a Belvedere vodka combination of lemon juice and homemade chamomile, which certainly lifted spirits during the course of the evening. First time participant,The Back Room at Pullman Jakarta, offered Belvetini Debesmama. Mixologist Dodo Marinoputra created a mixture of pure Belvedere Vodka, carrots, rhubarb, and egg white.
Hansen Wongso, Belvedere Indonesia's Senior Marketing Manager said Belvedere Vodka believes that the beauty of the Martini lies in the truth that it is the most personal cocktail. A premium vodka since 1800, the Belvedere encourages Jakartans to discover the sumptuous flavour of the Belvedere Martini (Belvetini) mixed with exotic ingredients.

"That is one of the reasons why we keep improving our Belvedere Martini Week every year together with our partners so that we can bring the best martini experience and be the only martini week event celebrated by Martini enthusiast in Jakarta." Wongso said.