Even though Halloween is not an Indonesian tradition, people here have been quick to adapt and include it in their yearly list of celebrations.
In 2017, Halloween events are held at various venues across the city, including hotels, restaurants, bars and clubs. Organizers come up with different themes, games and costume competitions, which – let's face it – is by far the most fun part of celebrating Halloween.
NOW! Jakarta has compiled a list of Halloween events that you can enjoy with your colleagues or friends in order to share truly memorable moments with each other.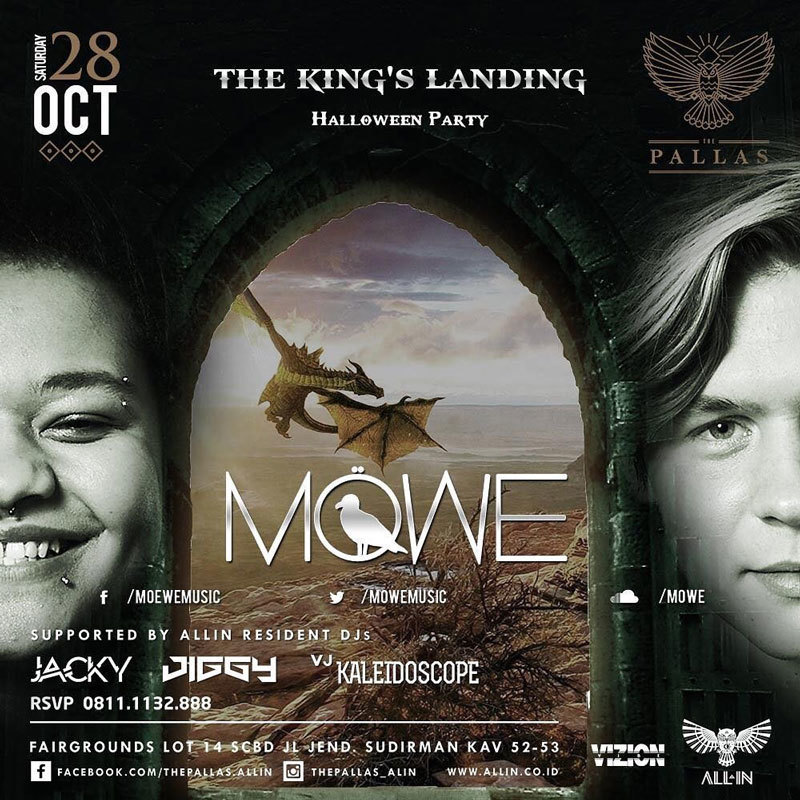 The Pallas
Attention, Game of Thrones fans! The Pallas will organize a "King's Landing" Halloween night that will transport you to Westeros in a fully themed and transformed venue. Music group MOWE will perform live. Needless to say, guests are encouraged to wear Game of Thrones inspired costumes, so dress up as Khaleesi or Jon Snow and head to The Pallas on 28 October.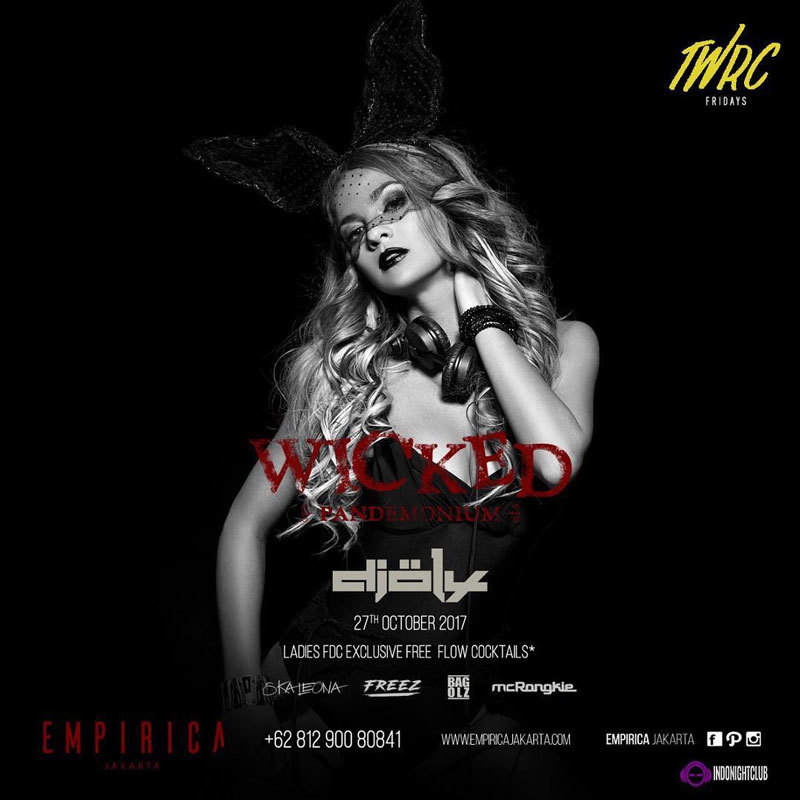 Empirica Jakarta
The club will host a Halloween party under the theme "Wicked". The artist line-up consists of various DJs such as Skeleoina, Bagoiz and Rocky Octo who will guide guests through this wicked night at Empirica. The party will be held on Saturday, 28 October from in the morning.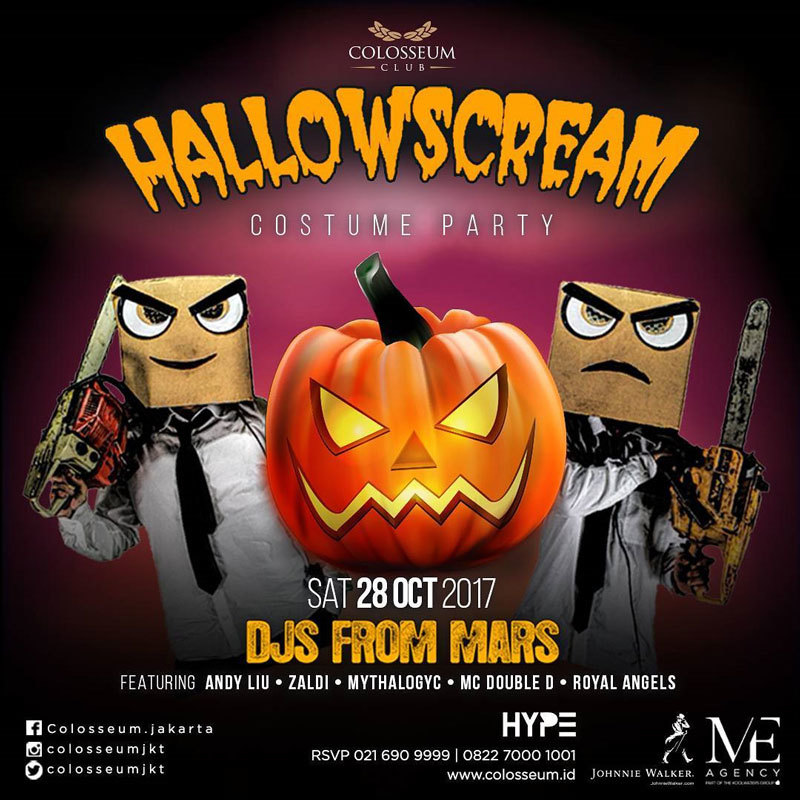 Colosseum Jakarta
One of the most popular clubs in Jakarta, Colosseum invites its patrons to come to their "Halloweenscream" event on , hosted by MC Double D. The main act is a performance by DJ from Mars. He will be joined by others, such as Royal Angels, Andy Liu, Mythalogyc and Zaldi.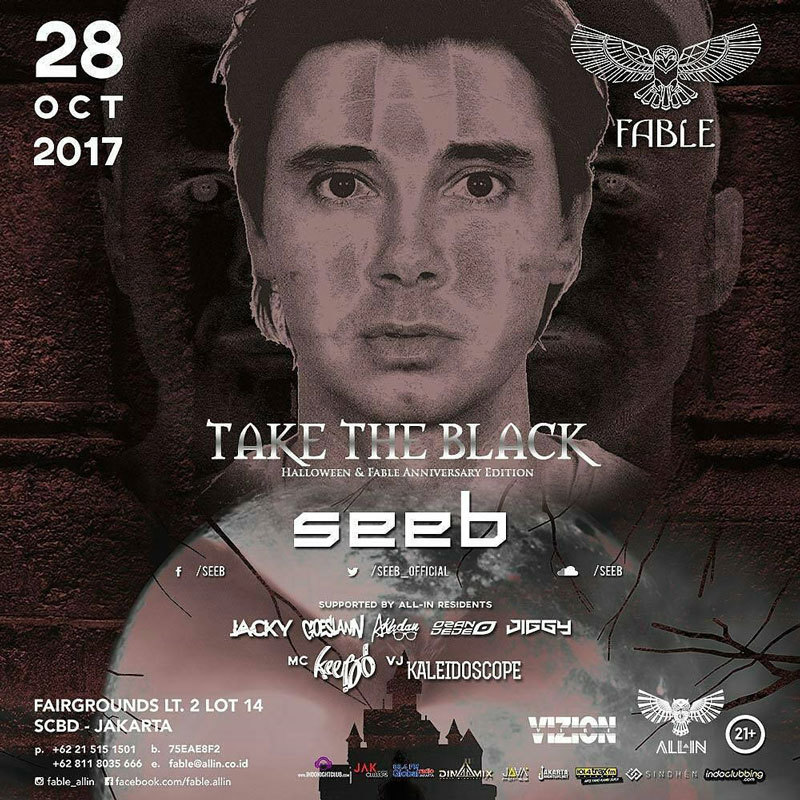 Fable Club
"Take the Black" will be one of the darkest Halloween parties in Jakarta, created to be dark, gloomy, scary and haunted at the same time. Therefore, guests are expected to wear black costumes as well. EDM Trio SEEB will perform live, as well as DJ Jiggy and DJ Jacky. The party on starts at and lasts until dawn.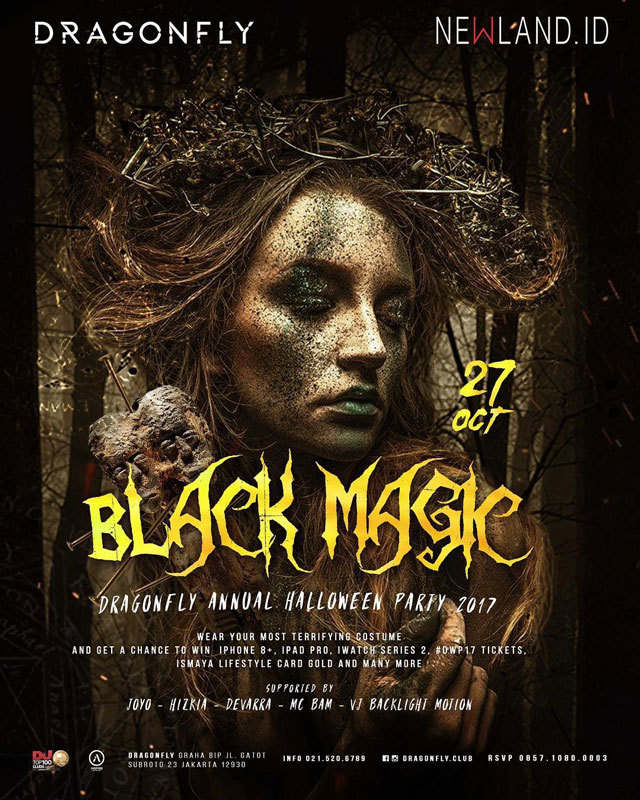 Dragonfly by Ismaya Live
Dragonfly's annual Halloween Party takes place on this year. Located at Graha BIP Ground Lobby on Jalan Gatot Subroto, South Jakarta, this Halloween Party follows the concept of a haunted night. DJs Joyo, Devarra and Hizkia will show off their skills in EDM style.