Eid al-Fitr is a form of expressing gratitude to God and a manifestation of happiness celebrating the Muslims 'success in fasting during the month of Ramadan.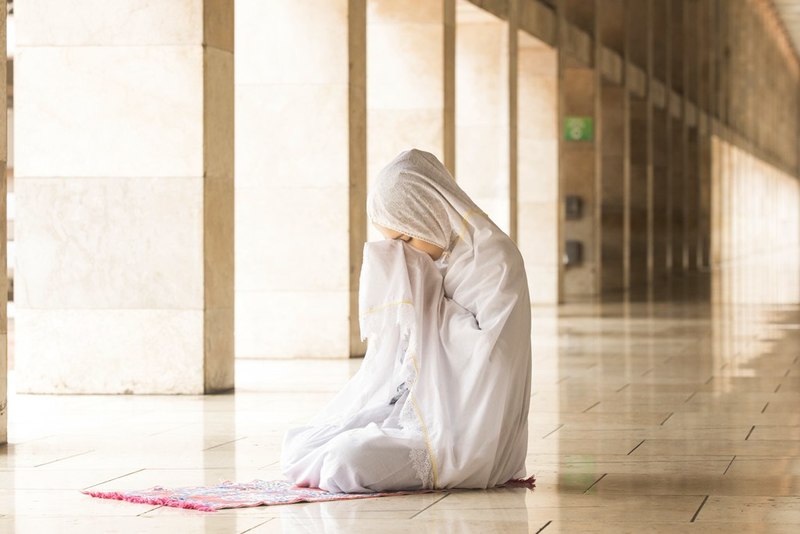 Ramadan is a medium for Muslims to become the best version of themselves. Ramadan teaches promotes number of noble characteristics, including honesty and truthfulness. Eid al-Fitr is a day of true victory for fasting Muslims who were able to subdue worldly desires during Ramadan and prioritize worship in all sincerity. As a reward, God offers a very special reward that is desired by all Muslims—including by the prophets and other pious people—namely His grace and mercy, as a reward for the good deeds they have done.
Eid al-Fitr, literally meaning Festival of Breaking the Fast, is the conclusion of fasting. It has been instituted as an occasion to express thanks to God for completing fasting in Ramadan and to express joy.
The word Eid is based on the root word aada–yauudu, which means return, while Fitr can be interpreted as breaking fast to eat and pray. As for Fitr, which means breaking fast, the root of the word is ifthar (sighat mashdar from aftharo-yufthiru) and it is based on ahadith (religious edict) from the Prophet Muhammad.
Thus, the meaning of Eid al-Fitr is a holiday where Muslims return to break their fast or eat. Therefore, one of the sunnah (the way of the Prophet Muhammad) before performing the Eid al-Fitr prayer is to eat or drink even a little. This is to show that the Eid al-Fitr 1 Syawal is the time to break and that it is forbidden to fast.
Whereas the word of Fitr, which means holy, means to clean sins, mistakes, and wrongdoings. From this context, Eid al-Fitr means returning to the origin of sacred event and following the instructions of true Islam. For Muslims who have passed the fasting month of Ramadan, their sins will be forgiven so that they will become holy again as a newborn baby This is in accordance with the words of Prophet Muhammad, "Each baby is born holy."
As a religion of moderation, Islam does not ignore the human need of expressing joy and celebrating. The Eid festivals are occasions to recuperate and relax. They are a time to get away from the stresses of daily life, for families to get together, and for communities to come together.
The meaning of Eid al-Fitr is a positive one—to establish good relationship (silaturahim) among fellow beings. It's not only celebrated by formal gatherings such as Halal bi Halal (gathering to ask forgiveness) but also by visiting each other from house to house, sitting together and chatting, and introducing and bonding with each other. In Indonesia itself, this happens in a very familiar scenario of Muslims visiting parents' homes or older relatives to ask forgiveness, even if they have to travel far to return to their hometown (a tradition known as mudik).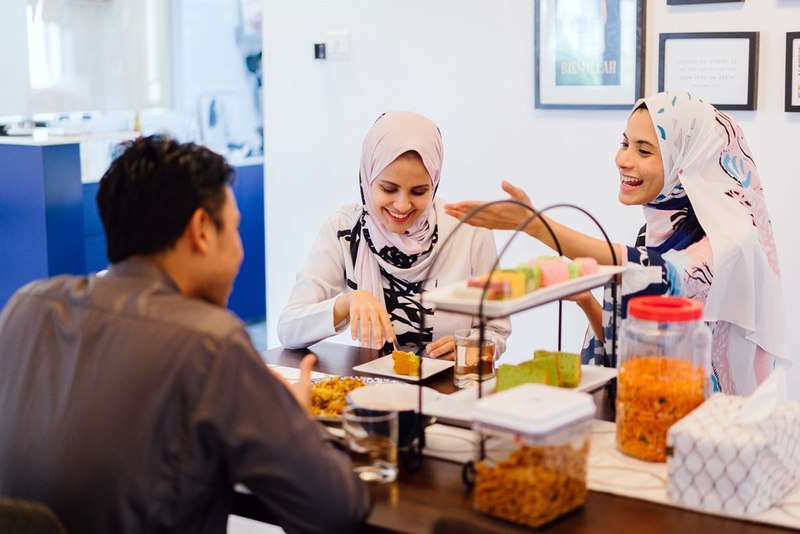 That is the secret why the greetings of Eid al-Fitr often ends with the words Minal Aidin wal Faizin (roughly translated, "may we include those who return to the true nature of mankind and get happiness in the world and the hereafter"). Aside as a prayer and hope, it is also a reminder that the highest peak of achievement for those who carry out the complete fasting, both mental and physical, is returning to their nature of holiness being without sin.