2019 is around the corner and city squares, hotels, clubs and other places are gearing up to welcome the New Year's Eve in style! Here are a few places to celebrate.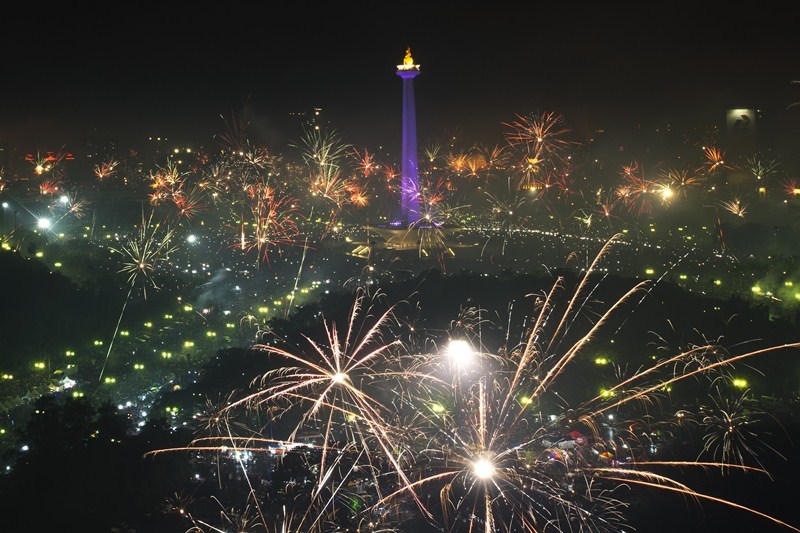 Countdown Party at Bundaran Hotel Indonesia
New York has Times Square, Paris the Eiffel Tower and Jakarta's central party spot to count down to 2019 is Bundaran Hotel Indonesia. Every year, Jakartans gather by the thousands at this Central location to view the fireworks display. If you like large crowds and fireworks, this is the place to go!
Batavian New Year at Kota Tua Jakarta
As one of most popular heritage sites in Jakarta, Kota Tua is also expected to be among the busiest places during New Year's Eve. In collaboration with local government, Kota Tua will welcome the New Year with a Batavia- themed festival at Fatahillah Museum square. Visitors will be entertained by local artists, traditional dances and other Batavian-inspired performances. While at Kota Tua, one can also purchase festive trumpets or dine at one of the many restaurants in the area.
Fairytale New Year at Taman Mini Indonesia Indah
Located in East Jakarta, Taman Mini Indonesia Indah is a place to enjoy New Year's Eve in a Disneyland-like environment. The amusement park management has prepared an annual New Year Countdown party where fireworks will be lit surround the area especially in the castle. With its large space, expect a crowd when viewing the fireworks. Given its size, however, the crowds tend to spread out so you may be able to get some private space of your own.
Witnessing Fireworks from Faraway at Tidung Island
Every year, one of the island's in nearby Pulau Seribu (Thousand Islands) hosts a party where one can view fireworks set off in Jakarta. Tidung Island is one such place where one can view the fireworks launched from Ancol Marina Beach, North Jakarta. Here, you are far away from the actual fireworks but you can still enjoy the festive atmosphere.
Jakarta The Great 50 Show at Gelora Bung Karno Senayan
This year, Gelora Bung Karno has a special Circus Show that is ongoing until 20 January 2019.The circus group will perform during New Year's Eve, for which tickets are available online. Inspired by the movie "The Greatest Showman", the circus performance involves only humans. Held near Istora Senayan GBK sport complex, family and friends can also see the fireworks outside as the countdown party begins.
Book your tickets at thegreat50show.com
Salute 2019 at GIA
Looking for a chilled out, classy evening with that special someone to end the year perfectly? At GIA, New Year's Eve will involve some laid-back music brought to you by SOUL VIBE x BRAND NEW. If an intimate New Year's celebration is what you're looking for then wear that shiny outfit, don some glitter and enjoy a feat which includes Spaghetti Neri al Caviale e champagne.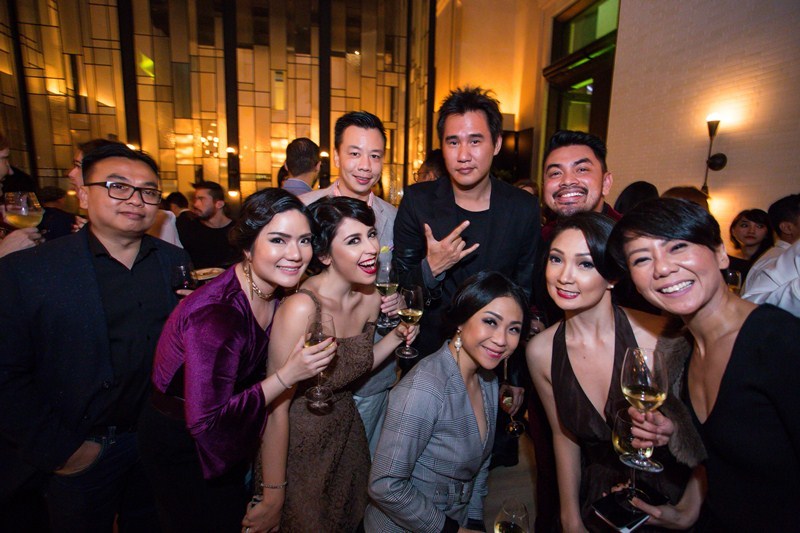 Enjoy restaurant-wide limited edition selections of red, white, and sparkling wine straight from Italy, while enjoying the beautiful music from the band. If all that doesn't suffice then hop over to Ismaya Group's other outlets, Blowfish or Dragonfly, where you can enter for free after a stamp at GIA.
Min. spend IDR 500,000 ++ / pax
Free flow wine IDR 450,000 ++ / pax - 6pm onwards
Live music performances by SOULVIBE & BRAND NEW - 09:30 pm onwards
Special price champagne per bottle - start from IDR 800,000 ++
2018 is about to go UP IN SMOKE!
If you're looking for a place to party this New Year's Eve, head to UP IN SMOKE! At it goes at Up in Smoke which is hosting a special New Year's Eve party, titled DISCO (not) DISCO.
Say goodbye to 2018 in style! Live streaming of the event will be available on Facebook!

Book your sofa now +62 878 5799 2371. Bottle packages and special year end prices are available for Champagne & Sparkling Wine! Book your table here www.upinsmokeindo.com
SKYEVE at Skye
SKYE X NEWLAND.ID presents New Year's Eve Gala Dinner and Countdown Party where one can enjoy the night while celebrating New Year's Eve from above the city. Located at level 56 BCA Building, Thamrin Central Jakarta, Skye NYE party will be started from 6 p.m. Guests will be treated to a 5-course set menu prepared by Chef Hamish Lindsay. Performances include AAY, JO//NES & KIMM.
RSVP (021) 2358 6996 or 0818 0888 5404.
The Gold Standard at Leon Jakarta
Known as a hybrid restaurant and bar featuring R&B music, Leon Jakarta will host a New Year's celebration titled "The Gold Standard New Year's Eve celebration". Performances at this event include The Soulful, Bavo and D.A.E. To RSVP, contact (021) 7221188.
Stardust 2019 at Social House
Located in East Mall at Grand Indonesia Shopping Centre, Social House by Ismaya will also host a countdown party through "Stardust 2019". A between DCODE x Social House will feature performances by DIOSDU & DJ RAMA. Come raise a glass & toast with your friends! Social House offers you free flow wine for IDR 450,000++/person. You could reserve a table with a minimum expense of IDR 500,000++/person. RSVP at (021) 235 81818 or WhatsApp at +62 858 1771 0002.
The Black Light at Basque
Bar de Tapas, BASQUE collaborates with SHVR to present THE BLACK LIGHT with music performed by Australian DJ Robbie Bergin, known as THROTTLE. Start the year partying alongside the remix disco, jazz, hip-hop and funk by THROTTLE. Located on the 8th floor at Noble House, South Jakarta, this is the place to be. Seats are limited, call (021) 2978 3111-12 or +62 878 2978 3111 for reservations.
Disco Floor at Immigrant
For those looking for a themed New year's Eve party, Immigrant is the choice. TRM Presents " LANTAI DISKO" (Disco Floor) where people could enjoy throwback music era through performances by 2 Lampu Neon and DJ Winky Wiryawan. Immigrant will also showcase a special fashion show presented by NU Menswear.

To RSVP, contact (021) 3983 8257 or (021) 3983 8258.