The longest running international film festival in Indonesia, Europe On Screen (EOS) returns this this month featuring 101 movie titles from 27 European countries and takes place from 18 - 30 April.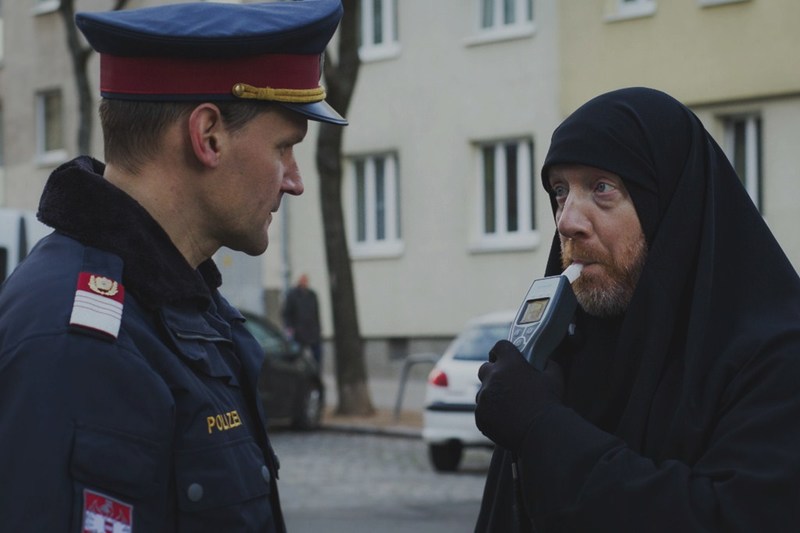 The 19th edition of Europe on Screen features film screenings in eight cities including Jakarta, Bandung, Medan, Denpasar, Yogyakarta, Surabaya, and Bekasi and Tangerang Which have joined on festival tour this year.
Motion pictures will span various genres such as Festivities (feature film), Realities (documentary), Retrospectives (tribute film), and Specialties. In addition to movies from Germany, United Kingdom, and France, there are also films from Poland, Serbia, Slovakia, Norway, Azerbaijan, and few other smaller markets.
Festival co-director, Meninaputri Wismurti and Nauval Yazid, who also ran the festival last year, have worked on making the festival more contemporary and engaging. Last year over 24,000 people attended the festival nationwide.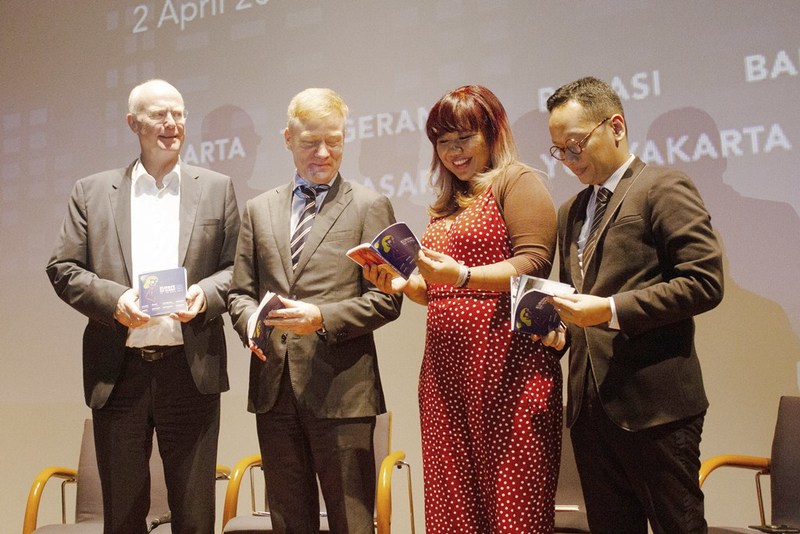 EOS debuts with a screening from Danish thriller, "Den Skyldige" ("The Guilty") by Gustav Möller which received the Audience Awards and Grand Jury Prize at the Sundance Film Festival 2018; and will close with an Austrian heartwarming comedy film directed by Eva Eva Spreitzhofer, "What Have We Done to Deserve This?" ("Womit haben wir das verdient?") about Wanda, 49-year-old atheist feminist from Vienna who faces her worst nightmare when her teenage daughter Nina announces that she has converted to Islam.
During the Retrospective session, renowned films created by legendary Italian filmmakers, Bernardo Bertolucci such as "II Conformista" (1970), "The Dreamers" (2003), and "The Last Emperor" (1987) will be screened in limited occasion. For the first time, EOS also features retrospective segment, pay a tribute to 100 year-old Bauhaus, German school of art and design, with a screening of documentary and installation "Bauhaus Spirit", held from 19 to 24 April. Last year's Short Film Pitching Project comprised of "Bangkis" directed by Trihadja and "Lasagna" by Adi Victory will premiere their film at the festival.
EOS is also committed to promote environmental issues through motion picture by highlighting this year's documentary #OurLand, featuring number of agrarian conflicts, human connections with land, struggles, existentialism, and other social issues. "Lonely Battle of Thomas Reid," "Far, The Story of a Journey Across the World", as well as "Giants" and "The Morning After" are among the #OurLand documentary lineups
"It has been our concern and vision among European countries to address climate change, environmental crisis. Last year, we came up with theme #OurOcean. I thought It's a good mission to move people through theatre," said H.E. Vincent Guérend, EU Ambassador to Indonesia who also attended the press conference.
Besides screening session, EOS will also feature film talks, and sharing sessions from industry experts such as Brussels-based art director Amira Aoudi, Danish producer Lina Flint, and scriptwriter Emil Nygaard Albertsen who will discuss designing movie posters, film production, and scriptwriting.
"EOS wants to continue inspire young film makers by giving them a platform to learn about filmmaking. It's useful especially for those pursuing a career in the film industry," said Europe On Screen co-director Meninaputri Wismurti.
In total, there will be 277 films screening during the 13-day festival. Similar to previous year, the event will be held at Erasmus Huis, Goethe-Institut, Instituto Italiano di Cultura, Institut Français d'Indonésie, Komunitas Salihara, Kineforum, Kekini, Universitas Multimedia Nusantara, and Universitas Bina Nusantara. Europe On Screen will also hold an Open Air Screening in shopping centres including Bintaro Xchange, Summarecon Mall Bekasi.
Download the Official 2019 Europe On Screen Program Book here or visit the official website at http://europeonscreen.org. All screenings are free.